House Paint Colors, Charts, Chips, Swatches and Palettes
Behr Paints Chip, Color, Swatch, Sample and Palette
Behr ColorSmart Premium Plus - 1678 colors - 48 palettes - Materials-World.com
Behr Paint Color Chips - Premium Interior and Exterior Paints.
Behr Coupons and Rebates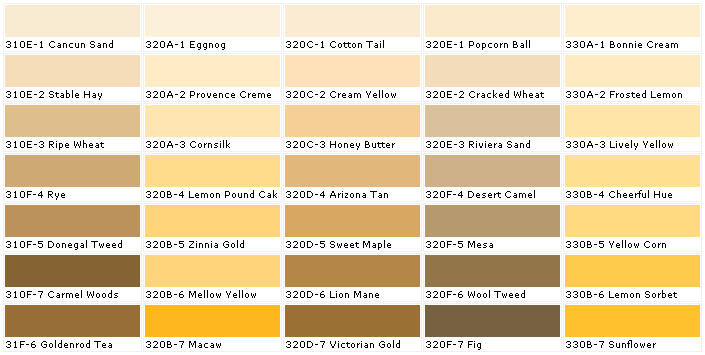 Behr Coupons and Rebates

Being a premium quality paint offered at great Home Depot prices, Behr paint whether interior or exterior is always a good deal. Behr does offer manufacturer rebates and Behr coupons on their house paints from time to time.

Go here to find out how you can save up to 35% on Behr Paint: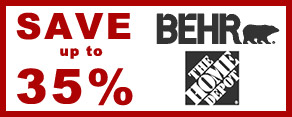 Below is a rebate for $5 off 1 gallon cans or $20 off 5 gallon pails. These Behr promotions typically only run for a short period of time so check the expiration date.

Behr Rebates and Behr Coupons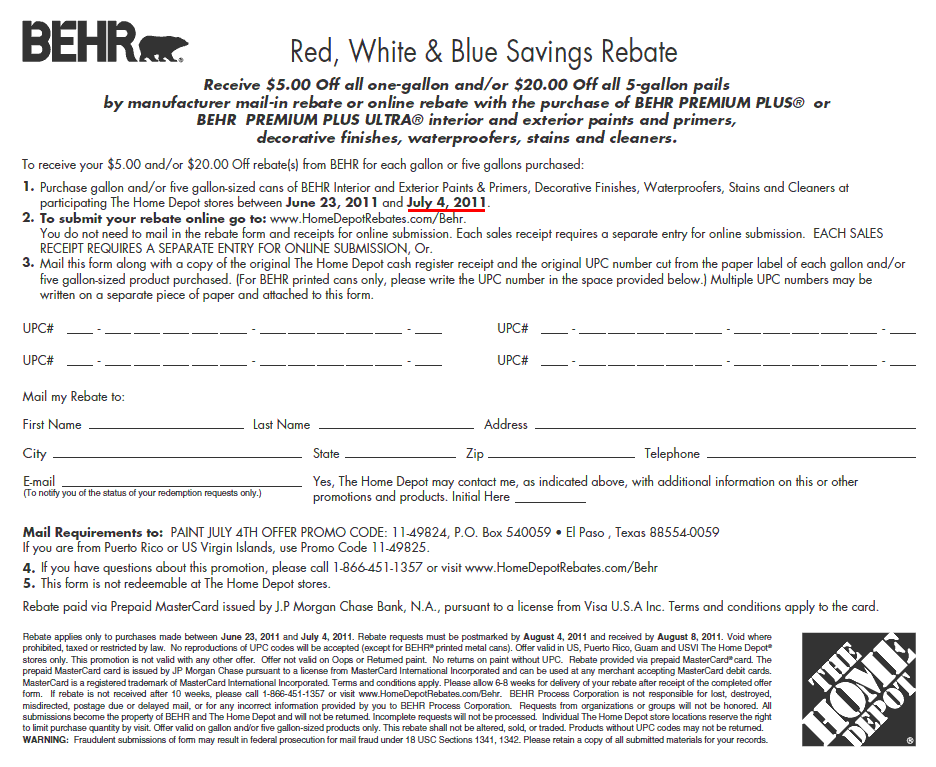 Behr Paint Coupons and Rebates


If the above coupon/rebate is expired, you can check on the Behr website. When Behr coupons are available, you will find the link "Promotions" or "Rebate Center" in small text at the very bottom. See below image.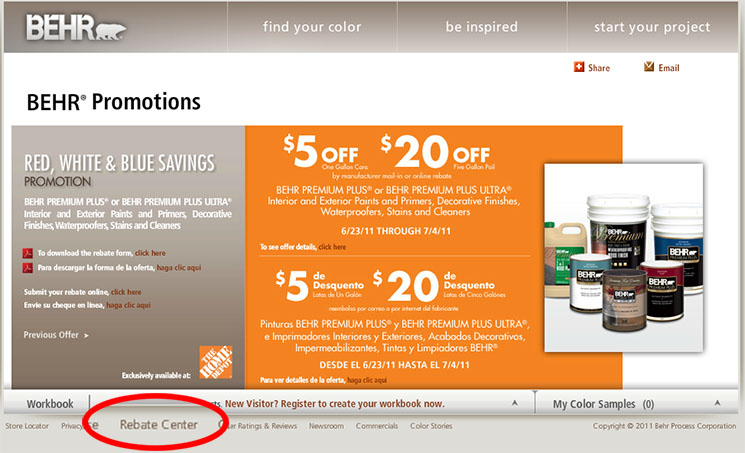 Home Depot from time to time offers promotions and discounts on paints and paint supplies. Click on the "Search Rebates" at HomeDepotRebates.com/Behr

The above Behr coupons / rebate deal amounts to 25% off on Behr's $20 per gallon paint, less on the more expensive paints.

The bad news is that there is frequently no Behr coupons or rebates available.
The good news is that even without these, you can still save up to 20%.
Click the link below: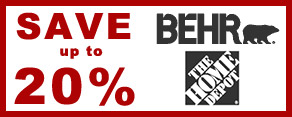 HomeDepotRebates.com/Behr is the Home Depot paperless rebate center. This lets you find, submit and track rebates online.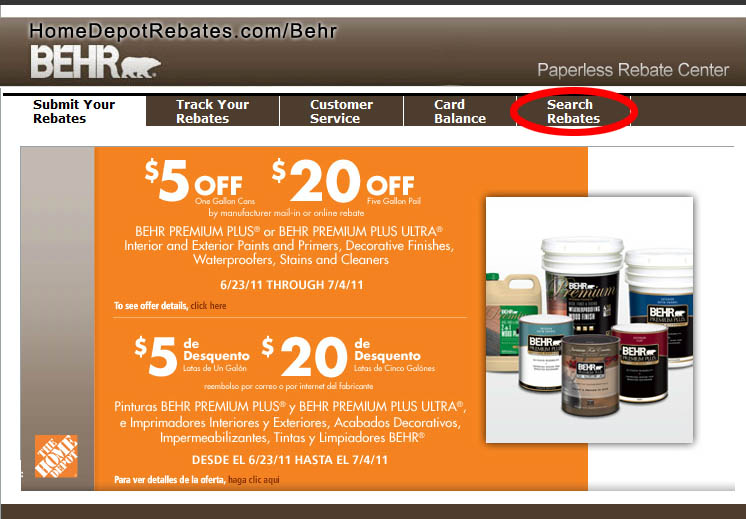 310E-1 Cancun Sand 310E-2 Stable Hay 310E-3 Ripe Wheat 310F-4 Rye 310F-5 Donegal Tweed 310F-6 Goldenrod Tea 310F-7 Carmel Woods 320A-1 Eggnog 320A-2 Provence Creme 320A-3 Cornsilk 320B-4 Lemon Pound Cake 320B-5 Zinnia Gold 320B-6 Mellow Yellow 320B-7 Macaw 320C-1 Cotton Tail 320C-2 Cream Yellow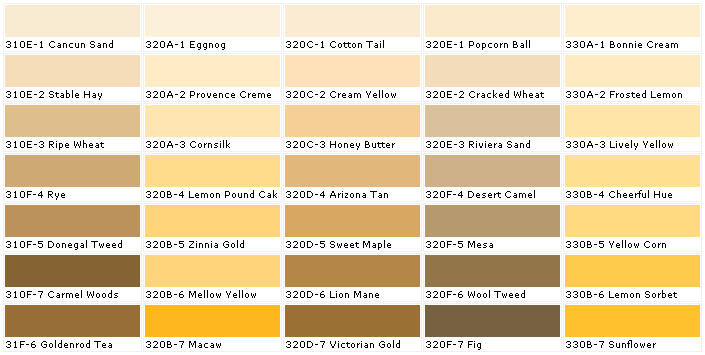 320C-3 Honey Butter 320D-4 Arizona Tan 320D-5 Sweet Maple 320D-6 Lion Mane 320D-7 Victorian Gold 320E-1 Popcorn Ball 320E-2 Cracked Wheat 320E-3 Riviera Sand 320F-4 Desert Camel 320F-5 Mesa 320F-6 Wool Tweed 320F-7 Fig 330A-1 Bonnie Cream 330A-2 Frosted Lemon 330A-3 Lively Yellow 330B-4 Cheerful Hue 330B-5 Yellow Corn 330B-6 Lemon Sorbet 330B-7 Sunflower

| | |
| --- | --- |
| | |